Welcome to the Internet Den of Cookie's Critters
Teddy Bears & other Animals
Original Designs created by Donna Nielsen
*************
THANK YOU! to all the collectors whom "Adopted" Cookie's Critters Bears & Animals in 2015
as well as all the Collectors who supported the Teddy Bear Shows I now organize - THANK YOU!

Check out my 2016 Show Schedule!

**************
If time allows I hope to have bears available online in 2016:

Feb./March (Spring/Easter) - Sept./October (Fall/Halloween) - December (Holiday)
Click on the - Available now/Online Show - page above
*Bears will be shipped within a few days of purchase*

************************************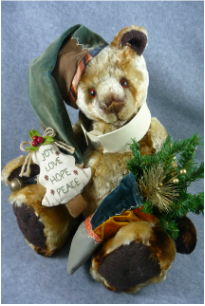 Join us again in 2016! Sunday - November 13th
Hunt Valley Holiday Teddy Bear Show & Sale Embassy Suites * 213 International Circle * Hunt Valley , MD Free Admission - Free Will Donations accepted for the Baltimore Humane Society *10am-3pm* * Artist Bears & Animals *Vintage Teddy Bears * Steiff Bears * Fabric & Supplies *Good Bears of the World * Door Prizes * Refreshments * Vote for your favorite Holiday table display
INFO:
www.teddybearartistco-opshows.weebly.com
*
tdybrshowinfo@gmail.com
---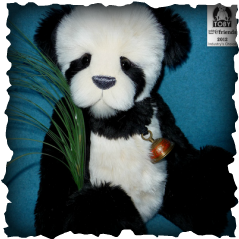 Pando - 2012 TOBY
---
*********************
Information:
EMAIL: donna@cookiescritters.com OR cookiescrittersinfo@gmail.com
Address: Cookie's Critters / Donna Nielsen - 4385 Elm Tree Rd - Bloomfield, NY 14469
Phone: 585-229-4453
*Layaway available
*For Purchasing & Shipping info please see Available now/Online Show page